2023 Spring Plant Sale
May 20 Saturday: 8:00am - 3:00pm
May 21 Sunday: 9:00 - 2:00
May 22 Monday - Daylight Hours - Self Serve
243 Haverhill Street, Reading, Massachusetts
**

WE HAVE RELOCATED TO


243 HAVERHILL STREET

**

Click the Hydrangeas to enter our garden!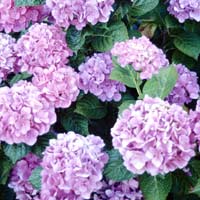 For three days only, Sister Plants, a collaborative of passionate perennial growers, holds its yearly spring plant sale in Reading, Massachusetts.
New England plant lovers can choose from hundreds of varieties of lovingly nurtured perennials, annuals, shrubs, trees, and herbs. The majority of the plants are grown in local garden plots and are sold at a fraction of catalog and garden center prices, starting at just $3.
During the sale, Sister Plants growers are available to assist you with your plant selections and to "garden-talk." We love sharing our plant and gardening expertise with you, and we wear purple visors so you can find us!